Frank Esposito
Vocals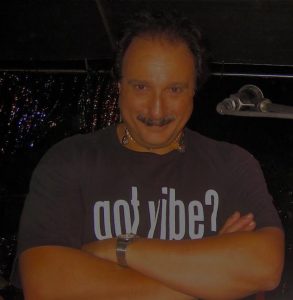 Frank Esposito is a singer-songwriter from New York City who currently resides in Burnt Hills, NY.
Frank was the lead singer and keyboardist for the Howard Stern Show band Pig Vomit, and the K-Rock Radio house band. As part of his duties while working for Howard, Frank worked on Radio shows, TV shows, and live events at Madison Square Garden and the Nassau Coliseum. Frank also performed with Pig Vomit and various cover bands at The Capitol Theater, The Bitter End, Village Gate, Lone Star Roadhouse, The Ritz-Carlton, and other major New York City area venues.
Frank has performed, recorded, and sung with many artists including Bon Jovi, The Who, Jethro Tull, Foreigner, The Happenings, Billy Squier, Colin Hay, Patty Smythe, Felix Cavaliere, Dee Snider, Leslie West, and Harvey Brooks, as well as with members of the Billy Joel band, Blood, Sweat & Tears, KISS, Hall & Oates, John Mellencamp, and Ringo Starr's All-Stars.
Since relocating to the Capital region, Frank has been lead vocalist and keyboardist for the party rock band The Vibratones, and the southern rock band Rustic Spirit. In addition to his duties with DOWNTOWN HORNS, Frank is also the lead vocalist for the YES tribute band Alice Frost.
The Pig Vomit band can be heard and purchased on iTunes and Apple Music.
Frank's original music project band Drive-tsc can be heard on Amazon Music.
Frank's equipment includes Sennheiser, Audix, Apple, Nektar, Korg, Fender, Seagull, Ovation, Elixir, Gibraltar, and Ultimate Support Systems products.