Marc Tryon
Percussion & Vocals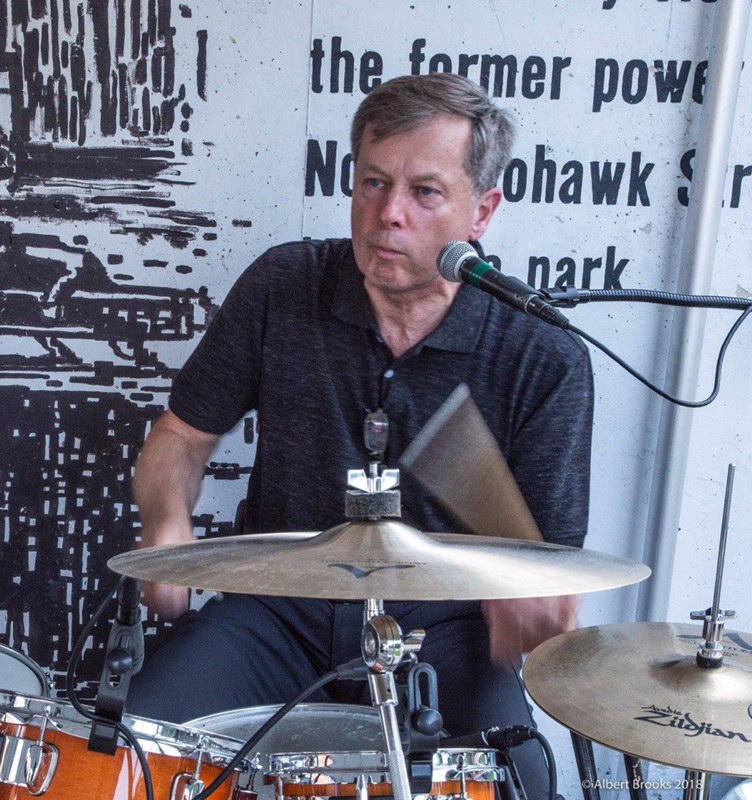 Marc started his musical career in the 3rd grade by taking lessons from a traveling music teacher at a small school in a rural upstate two-room schoolhouse in Rensselaer County, upstate New York. He practiced with pencils on a drum pad! Marc was always interested in jazz rock and at a young age was performing in a Herb Alpert and the Tijuana Brass band in grade school alongside the school stage band.
Continuing into Junior and Senior High School, Marc was part of the Stage and Concert bands and, of course, Rock and Roll cover bands. He was completely won over by the Chicago and Blood Sweat & Tears (and later Steely Dan) genre of progressive jazz/rock. Marc has performed with several bands through his college career performing in western New York and Pennsylvania at all kinds of venues.
Marc views music as both a journey as well as a destination. He is a long-time member of the Albany, NY area rock bands Ethan the Dog and Downtown Horns and continues to find balance in life with family, career, and music.