Tom Buffe
Percussion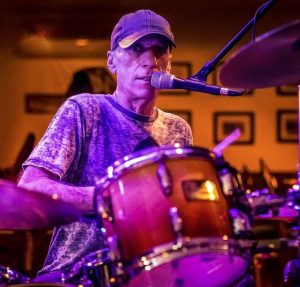 Tom played his first gig at a middle school dance in the spring of 1967 and has never looked back. After playing in various bands in high school, Tom went on to college at SUNY New Paltz and joined his college band Mercy. The band membership included Danny Louis who is now the keyboard player in Gov't Mule (a.k.a. Mule).
After graduation Tom toured Europe with a 10-piece show band and played up and down the US east coast with a wide variety of cover and original bands. While playing in house bands at various Catskill resorts (such as The Concorde, Grossinger's, and The Nevele), Tom studied drumming with studio great Gary Chester and jazz drummer Ed Soph.
After years of playing with many different bands, Tom recorded all the drum tracks on Jimmy Eppard's (a former sideman in The Band) Lime Kiln Road album in 2017.
Tom continues to sing and play with many top area bands including his current stint as percussionist in The Downtown Horns.